Restored, custom made and new furniture for sale.
Universal Upholstering as a full service furniture repair and upholstering shop offers the option to buy restored furniture or custom made furniture right at the shop.
If you have no certain demands as to the dimensions or any other parameters for the furniture you need, this is the right choice. Visit the store, choose the furniture you like and we will deliver it directly to your house or office. All prices are negotiable.
Contact us to make sure the furniture you are interested in is available and make reservation. For purchase arrangements please call: 847-537-8009
Stressless leather armchair with an ottaman is for sale. Nice and smooth leather furniture set for complete rest.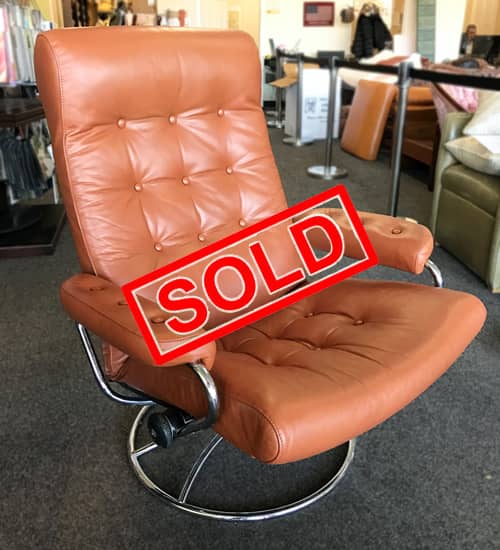 Closer look. This model converts from chair to recliner and upholstered with leather of color that easily fit the most interiors.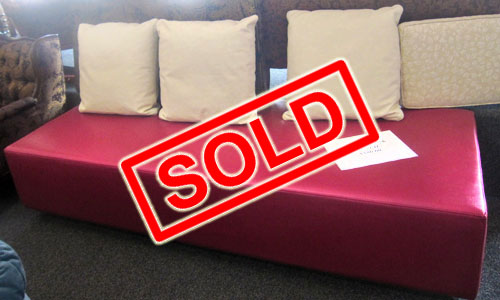 Custom pink bench.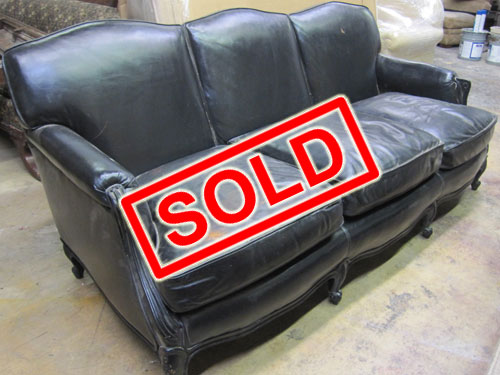 Antique sofa for restuffing, refinishing and reupholstering. This antique black leather sofa is for sale. The price will depend on materials and amount of labor you want us to put into it. High quality base, and a chance to have this sofa custom restored to the way you want it to look!
Tempurpedic adjustable motor twin bed.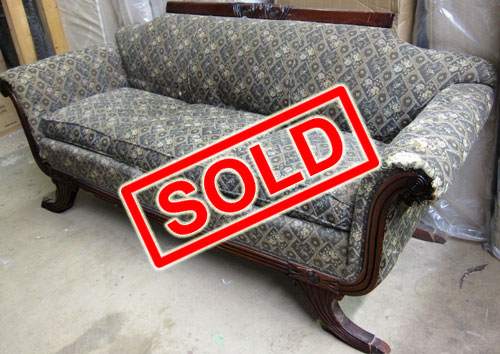 Antique rofa for re-glueing, new foam and reupholstering. Another antique sofa with a quality frame is for sale, along with a chance to have it custom restored with your own choice of upholstery fabric and color. The price will depend on materials and amount of labor you want us to put into it.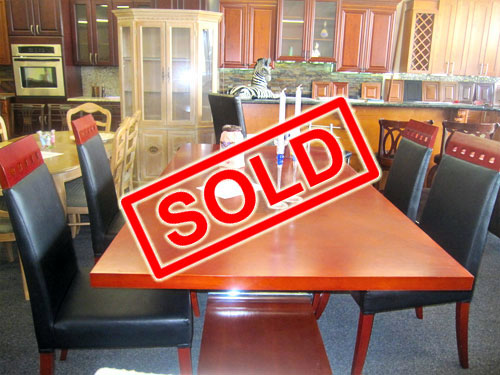 Dining room furniture set - includes a table and four chairs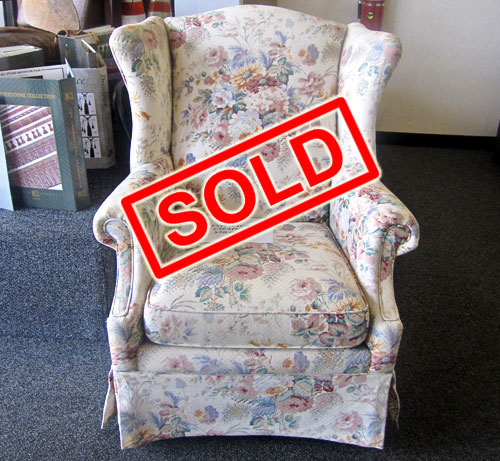 Wingback chair.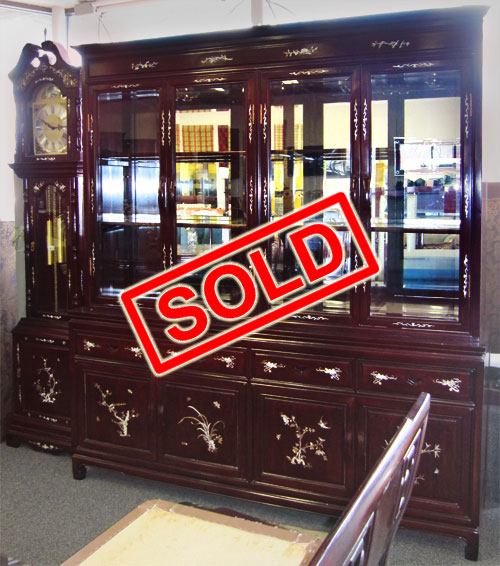 Living room and dining room asian style furniture set.
This breathtaking asian style furniture set contains:
large hutch with mirror backed glass doors on top plus drawers and shelves on the bottom, 1 grandfather clock, 1 living room sofa.
glass top square lamp tables, 1 glass top rectangular coffee table, 3 living room armchairs.
round to oval dining table with a removable table leaf extension, 6 regular dining chairs and 2 armed dining chairs.
Two exotic black sofas. Depending on the agreed-upon price, you can buy these as is, or have us spot clean them for you, or have us reupholster these exotic sofas for you - with any material and any color you select.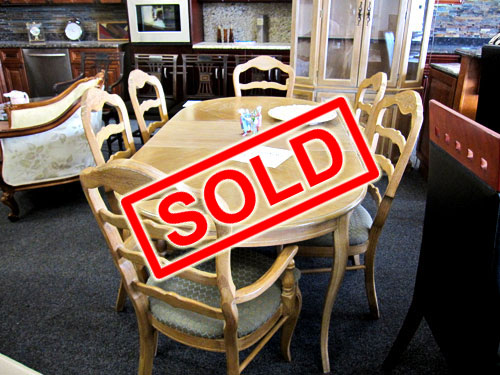 8 piece dining furniture set - includes a table, 6 chairs and a china buffet cabinet.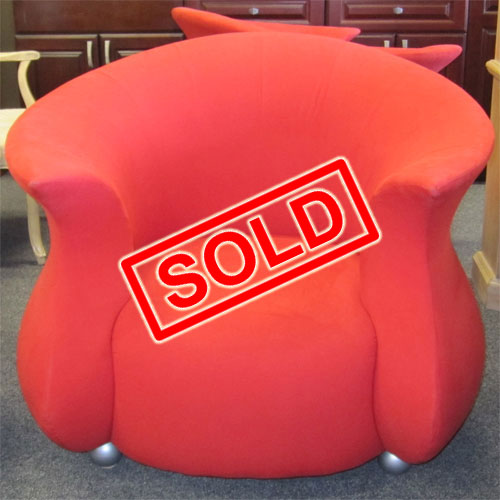 Exotic red sofa with two chairs.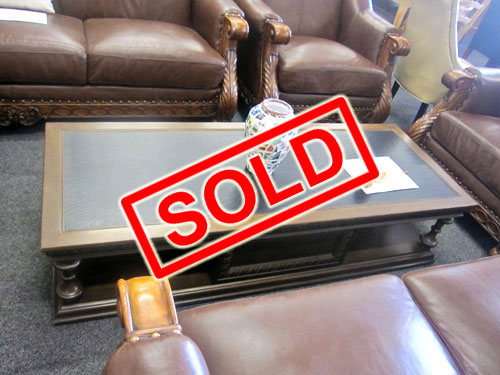 Rectangular table.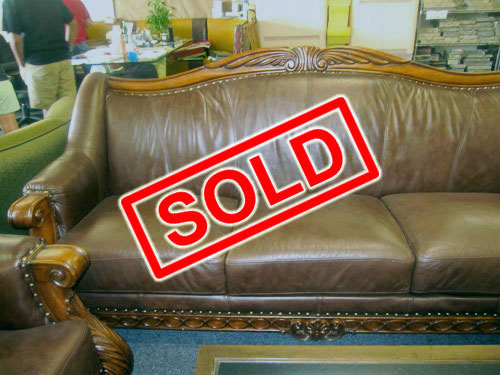 5 piece leather furniture set. This leather furniture set includes 2 sofas, 2 chairs and a loveseat.